Liliana Painting Process - Commentary Video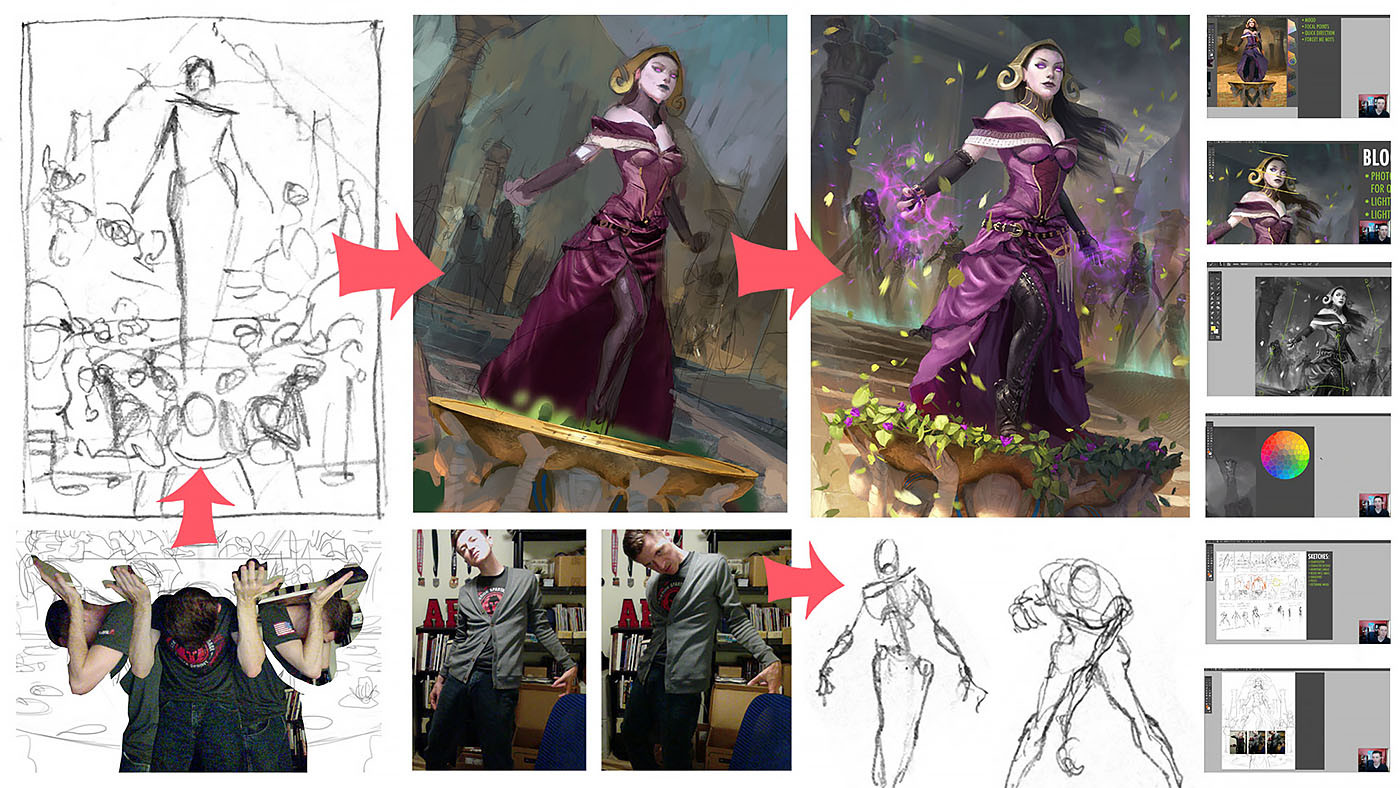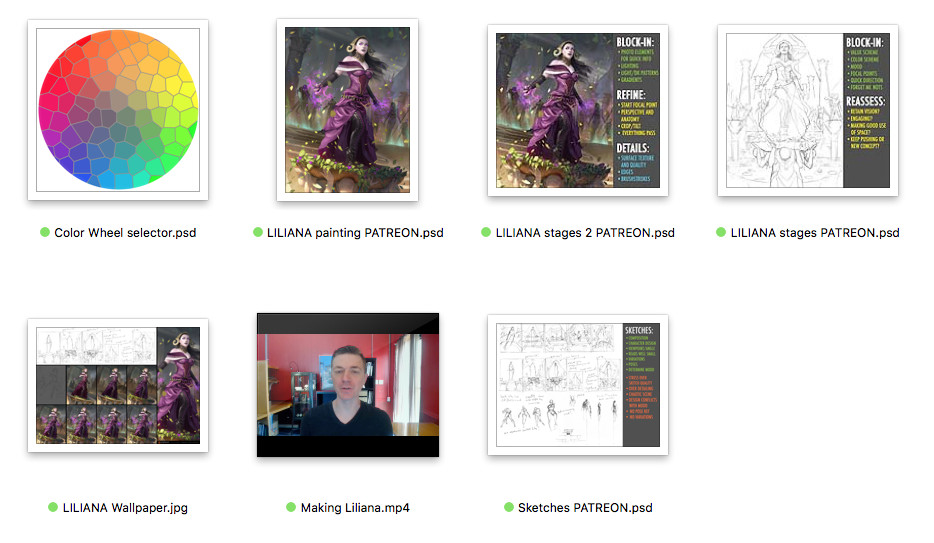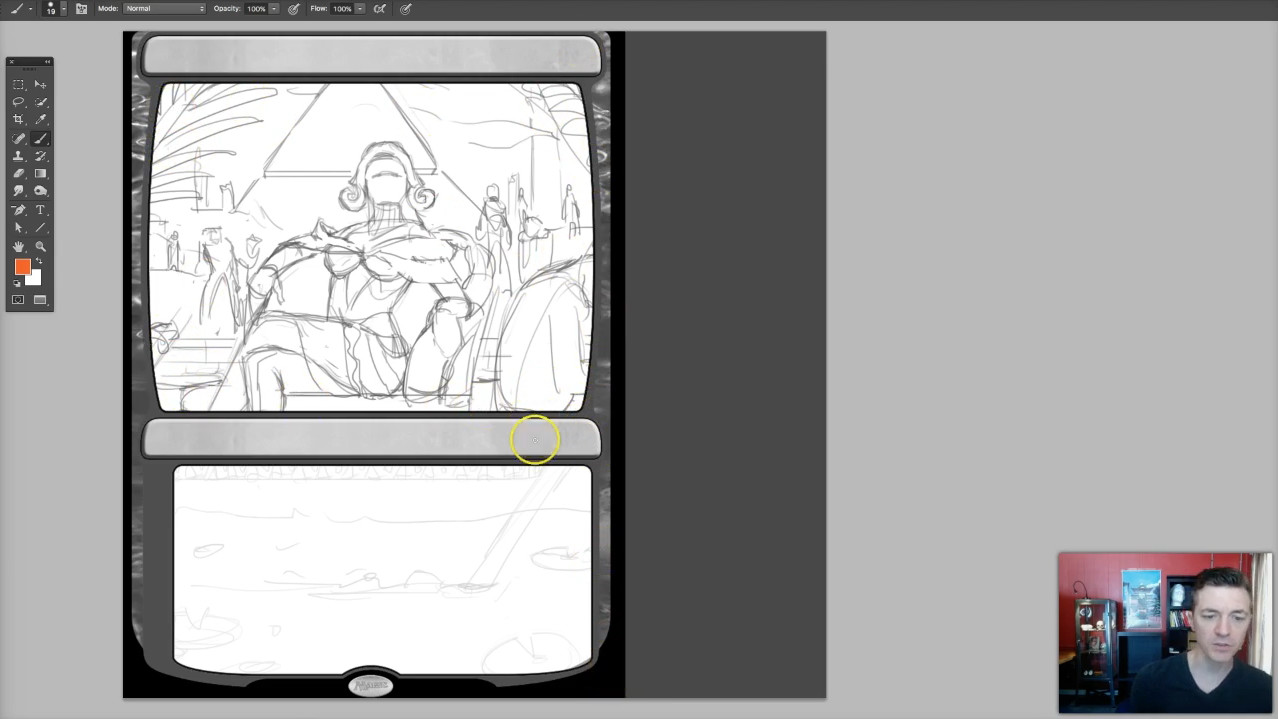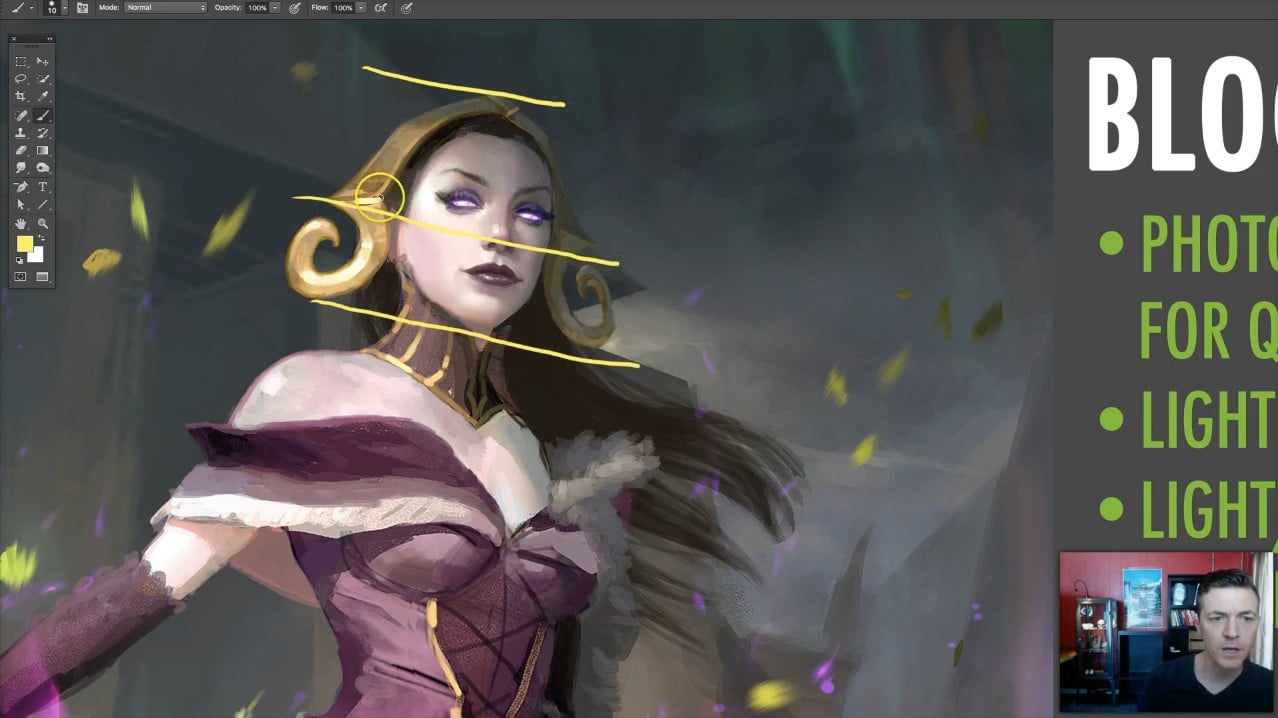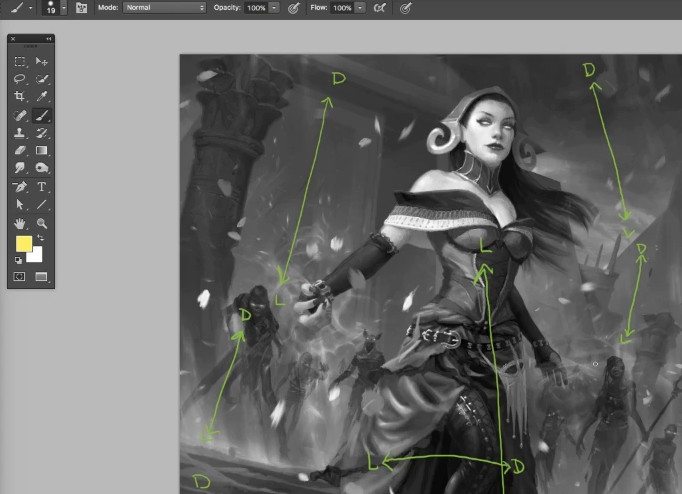 "Liliana, Death Wielder" for Magic: The Gathering is the subject of this making-of video where I explain the creation process from rough sketches to final image and what to focus on at each stage. Having a clear game plan of how you're going to approach your piece drastically lowers the amount of failed attempts, burnout and overall unfinished images. I also discuss interpreting the brief, composing the scene to reflect the mood, choosing the color palette, importance of motion elements and light and shadow interplay.
• 1hr HD Commentary video
• PSD of creation stages as seen in video (both)
• PSD of painting file
• JPG wallpaper of creation process
• PSD palette selector used in project
This product was originally made as a monthly reward for my patrons on www.Patreon.com/Swatches. Get future content at a discount by becoming a patron.