Combustion Knight Timelapse Commentary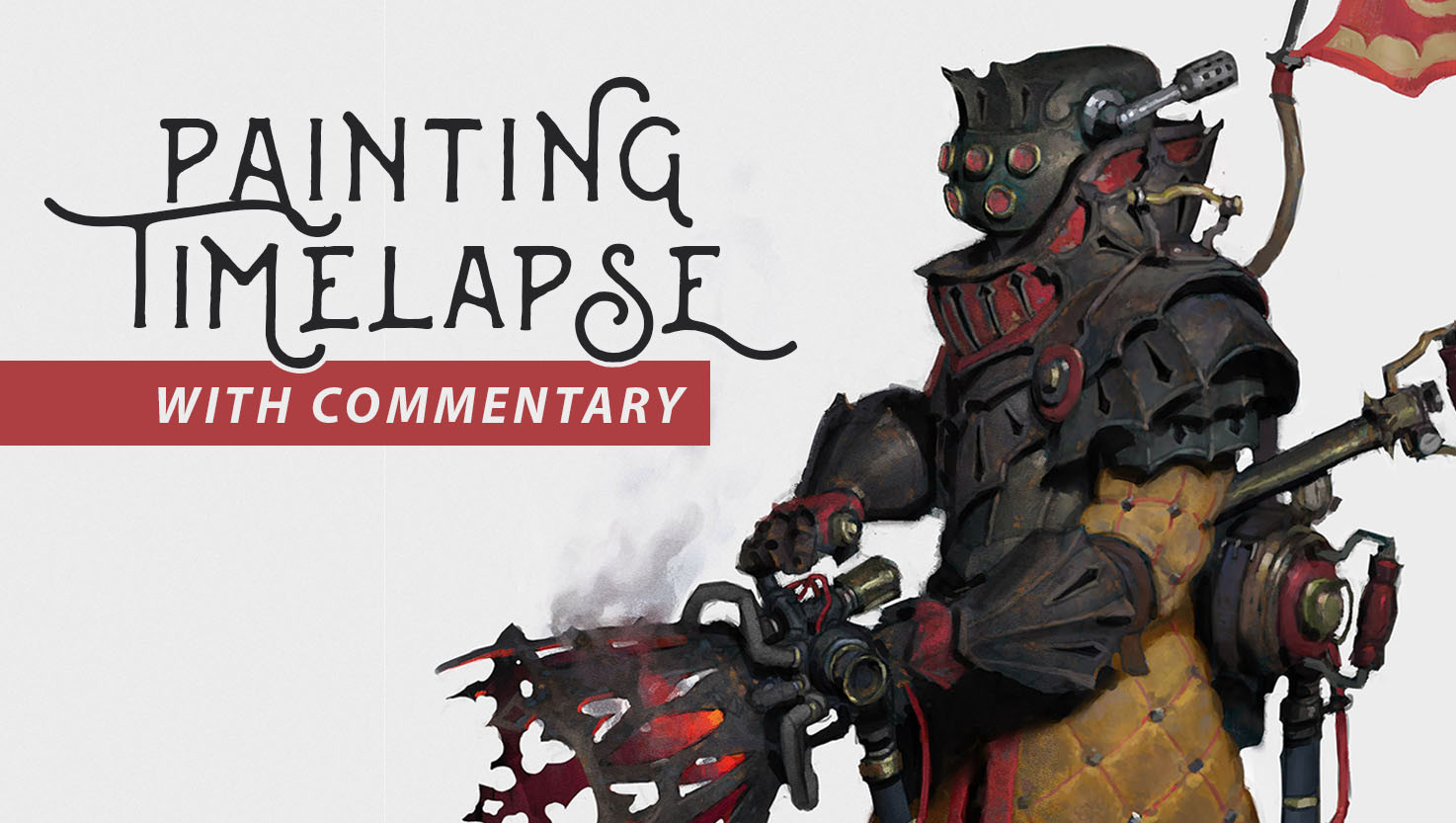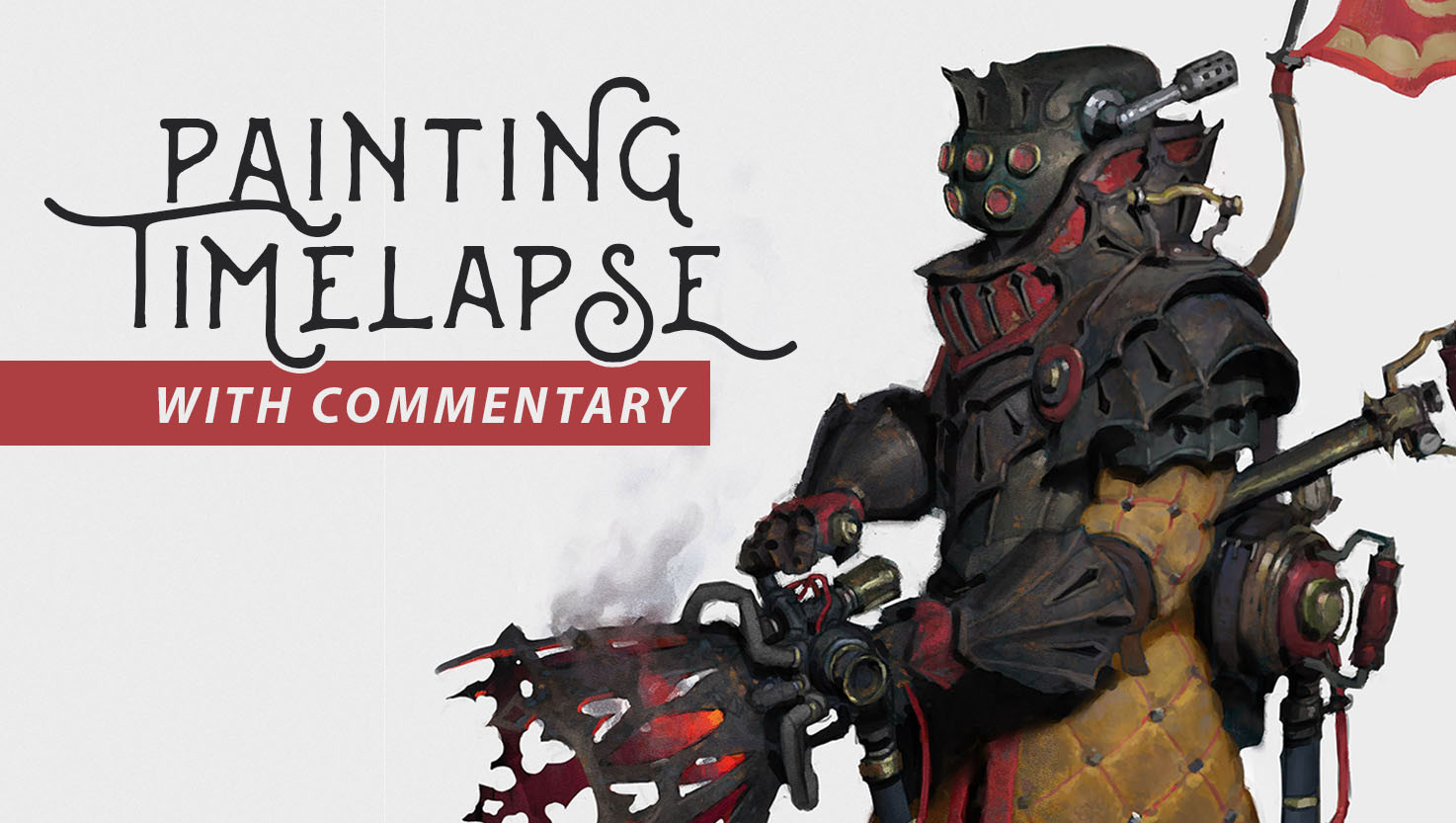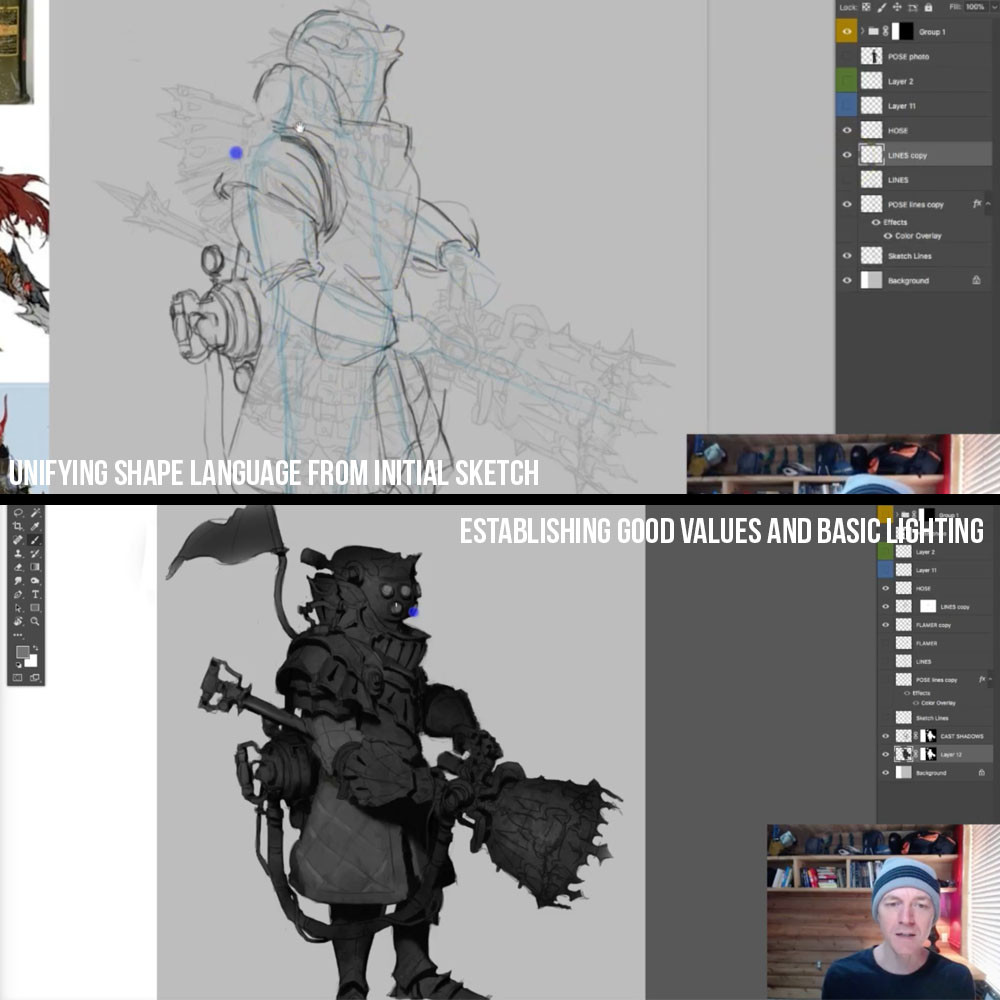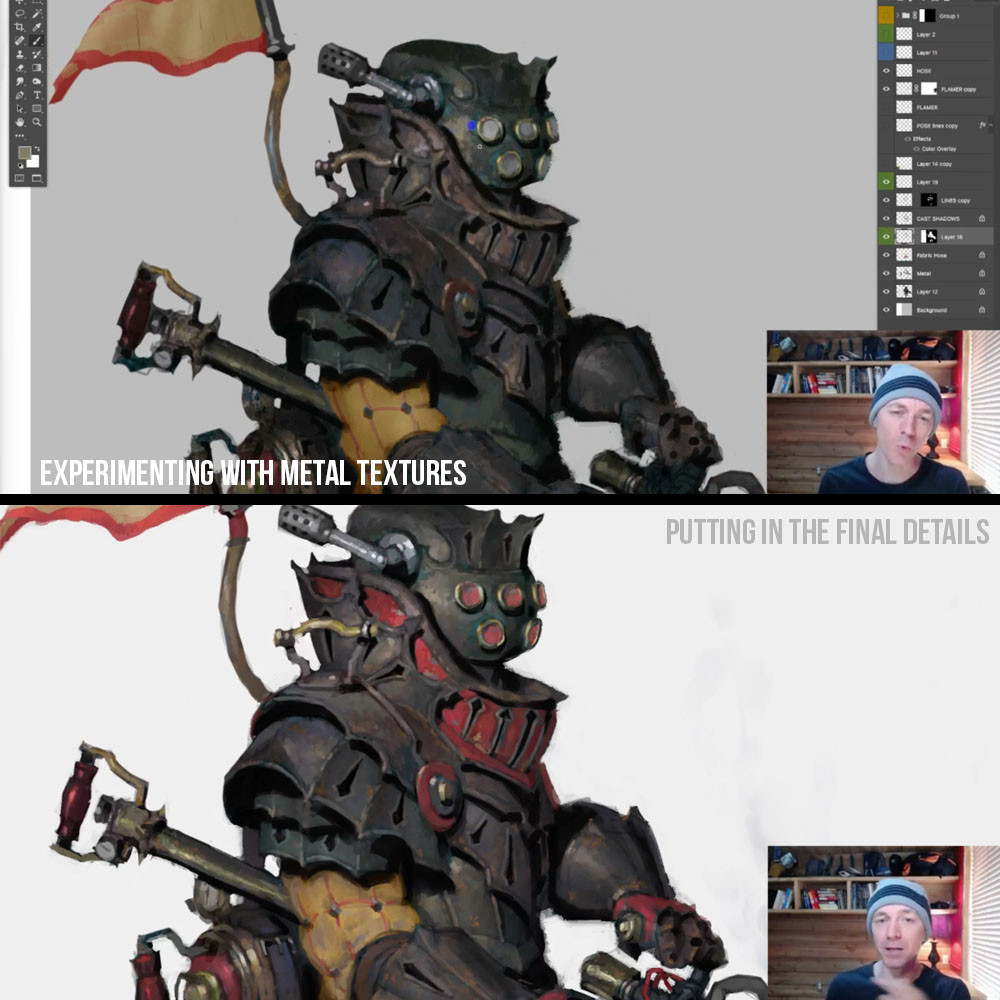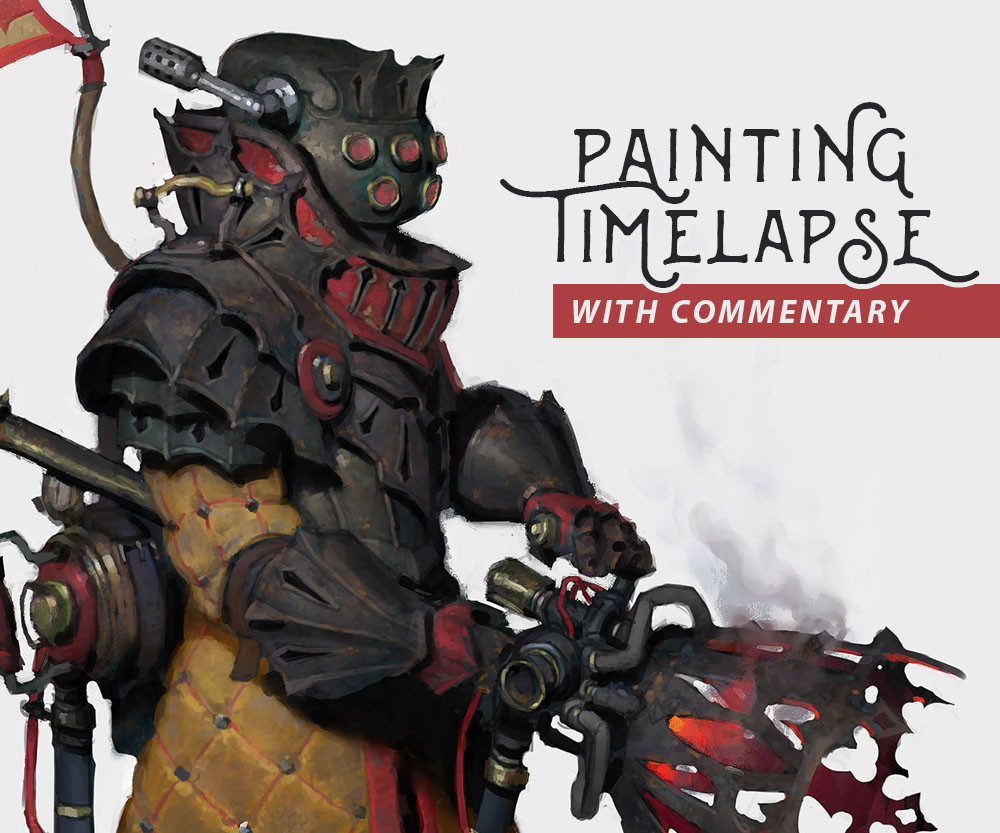 Let's Paint a Steampunk Flamethrower Knight!
Join me, Magic: The Gathering artist Clint Cearley, as I show you the creation of my personal character the Combustion Knight! Starting from a previously sketched concept I step through refining the design, harmonizing the shape language, use a simple lighting technique to establish quick form and value then add lots of age and weathering to the surfaces. During the commentary I explain my actions, artistic decisions and techniques.
• HD timelapse video with commentary. Approximately 7hrs of painting in the 26 minute run time
• JPG showing a collage of the creation process
Get monthly content like this by becoming a patron at www.patreon.com/swatches!